Life is precious.
How can Christians support abortion? We believe life is precious. We support our local Pregnancy Resource Center.
So far this year... 2002 clients seen and counseled, 54 babies confirmed born that were at risk, 42 People accepted Christ. Praise God!
Chet McDoniel spoke at the Fund Raiser for the Pregnancy Resource Center we support this year in 2012. Chet was born with no arms and deformed legs. As he was delivered the doctor said it would've been better for them to have aborted Chet. His parents were very grieved by the doctor's lack of compassion and were uncertain of Chet's future. Chet was discarded in a corner of his mother's delivery room. The doctor said he would never have a good quality of life. But Chet's parents loved Chet deeply. They trusted God had a plan for his life.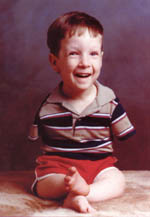 He was married in 2005. Chet uses his feet to get around, drive, etc.
When they were pregnant the doctors wanted to double and triple check Chet's wife for any abnormalities so "they would know their options." The doctor was implying that if the baby was either physically or mentally challenged that Chet and his wife had the option to abort. Chet and his wife explained that they would love their baby no matter how he/she looked or if there were was a mental handicap.
Chet has been blessed by God to have two adorable daughters. They have all their limbs and no mental handicaps.
http://2.bp.blogspot..._P3iLM/s400/Kim
Today Chet speaks to people all over the world, sometimes even with his Dad like this week, about God's love through Jesus Christ and the importance of giving children a chance at life.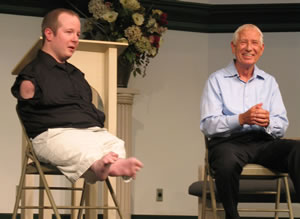 He has also written a book. Just goes to show God's grace is enough! CHeck out their blog:
McDoniel Family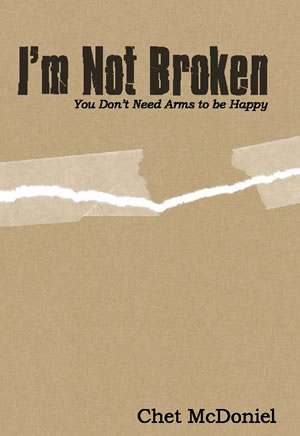 Pam Tebow spoke last year in 2011. Did you know her pregnancy with Tim Tebow was really tough and that on multiple occasions the doctors suggest she abort her son? Tim has been a great example both in college and in professional American Football of a grounded Christian athlete.
See his parents retell the story:
Tim Tebow Commercial Parents Tell Full Story (See also 10:20min full clip) LAS VEGAS BIBLE STUDY
If you haven't seen it yet I highly recommend: October Baby
As the curtain rises, Hannah hesitantly steps onto the stage for her theatrical debut in college. Yet before she can utter her first lines, Hannah-unscripted-collapses in front of the stunned audience. After countless medical tests, all signs point to one underlying factor: Hannah's difficult birth. This revelation is nothing compared to what she then learns from her parents: she was actually adopted ... after a failed abortion attempt. Bewildered, angered, and confused, Hannah turns for support to Jason, her oldest friend. Encouraged by his adventurous spirit, Hannah joins his group of friends on a Spring Break road trip, embarking on a journey to discover her hidden past ... and find hope for her unknown future. In the midst of her incredible journey, Hannah learns that every life is beautiful.
Note: Make sure to have a box of tissues handy. And stay after the movie ends for a true story about one of the actors!
What do you think? Isn't life precious?