It has been said: "God will never put more on you than you can handle."
In other words, when you're having a hard time, you can rest assured, they say, that God won't let you break under whatever pressure is upon you. He will not let you succumb to whatever trial you may be enduring. It assumes that God is like Superman. Just when the building has caved and you are sure to be crushed, Superman arrives and pulls you free. Likewise, when circumstances become weighty on your shoulders, God swoops down to help lift them.
This "verse" is so accepted as true that it's made it's way into popular Christian music. For instance, contemporary Christian popsters Group1Crew happily sing in their song "He Said,"
"Don't forget what He said;
He said I won't give you more,
more then you can take
and I might let you bend,
but I won't let you break."
Did God really say that? This all sounds noble and heroic, but it is not necessarily true. Let's look at why.
1. The Bible simply doesn't say that God will never put more on you than you can handle. This is a misreading of 1 Corinthians 10:13, which says, "No temptation has seized you except what is common to man. And God is faithful; he will not let you be tempted beyond what you can bear. But when you are tempted, he will also provide a way out so that you can stand up under it."
This verse is couched in the middle of Paul's discussion of Israel's problem with idolatry. Therefore, this verse has to deal with idolatry. The temptation spoken of was the temptation to abandon God for other things, in the case of the wilderness-wandering Israelites: sex, fun, false gods, and grumbling (1 Corinthians 10:6-11).
Second, I believe the bronze serpent incident in Numbers 21:4-9 is implied. In the wilderness, the Israelites began to become disenchanted with God's provision, and they began to complain. As a result, God sent "fiery snakes" into the camp to bite and kill the Israelites. But God provided a way of escape. The "way of escape" was God had Moses fashion a brazen serpent and place it high on a pole. Whoever looked at the serpent wouldn't be killed (21:9).
In both cases, the mediator and bronze serpent pointed to Jesus. Paul wanted the Corinthians to know that the cure for immorality, idolatry, and bitterness was Jesus. He was the way of escape from idolatry and its sinful manifestations.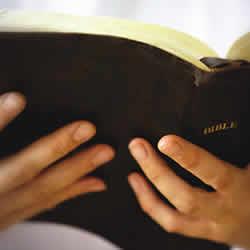 None of this assumes that God won't deliver his people from many uncomfortable situations and burdens. We know he does (Psalm 68:19). However, the context of 1 Corinthians 10:13 makes it clear that the escape is from sin, and not a stressful job, unpayable bills, or bad relationships.
2. God always puts more on us than we can handle. Sometimes the Lord, in his sovereign purpose, crushes us (Hebrews 12:4-12). He breaks us so that he can remake us. Think of how Jeremiah cried out in Lamentations because God has left his nation, city, and people utterly desolate and decimated. Think of all the psalms in which the psalmists cry out to God for bruising them. Think of our Lord Jesus in whom "it was the LORD's will to crush him and cause him to suffer" (Isaiah 53:10).
Therefore, it would be untrue to state that God won't place more on us than we can bear. He has, he does, and he will. But, he has provided One to bear wrath for us: Jesus.
If it were not for Jesus bearing our innumerable iniquity in himself, we too, would be utterly destroyed under sin's unbearable weight. That's where grace comes in. If it weren't for the grace in which we stand (Romans 5:2), we would surely fall. This life, and our sin is more than anyone of us can handle. However, God chose to lay our burdens on the back of his Son so that we do not have to bear them (Isaiah 53:6).
It would be more accurate to say that God will never place more on us than Jesus can handle.
3. Christians are unhealthily obsessed with escapism. No one likes pain. No one likes suffering. No one likes to be uncomfortable in any way. But, all these things are part and parcel of the Christian life. The Scriptures say "Now if we are children, then we are heirs–heirs of God and co-heirs with Christ, if indeed we share in his sufferings in order that we may also share in his glory (Romans 8:17), and "I want to know Christ and the power of his resurrection and the fellowship of sharing in his sufferings" (Philippians 3:10).
The call to follow Christ is a call to suffer.
It is a call to bear certain yoke (Matthew 11:29), and carry a certain cross (Matthew 16:24). But, the majority of Christendom is obsessed with escaping Christ's yoke and his cross. We are more concerned with being safe and comfortable. Therefore, it it easy and almost natural for us to expect God to deliver us from our burdens and thorns in the flesh. But, deliverance may not be God's plan for us, and we must be, like Paul, prepared to accept it.
Unfortunately, too many pastors and Christian celebs parrot the message that coming to Christ and belonging to God equals comfort. I've heard many pastors say, when pleading with sinners, "Come to Jesus and all your problems and cares will go away." This is false, unbiblical, and dangerous. What happens when God chooses to turn up the refiner's fire in their lives?
They become angry at God and disenchanted with his people.
4. God gives us one another to bear burdens. One of the sweetest things in the Bible is how God's people are there to bear one another's burdens. Far from providing an Easy Street escape, God often provides others to help us shoulder the load. Indeed, Galatians 6:2 encourages believers to "Carry each other's burdens, and in this way you will fulfill the law of Christ."
In conclusion, it is popular to believe that God will not place more on us than we can handle. However, there is ample scriptural evidence to suggest otherwise. An unbiblical escapist mentality is often the culprit. Harboring novel interpretations of Scripture does not produce hope, rather it produces hopelessness when our false expectations are not realized.
See: http://rogerupton.wo...sound-doctrine/
What do you think?